Multiply Capital, an agency under IFS Capital limited, has launched a new startup website in Singapore to expand financial aid to micro and small business in the epoch of technology.The company put forward timely Capital solutions at the "click of a button", diverging from traditional lending based on financial statements. 
The enterprise is an endeavor to foster those companies growth that has been more jeopardised  due to weaker access to financing. This includes partnerships, startups, entrepreneurships and self-proprietaries. 
On average, the clients get an average loan of S$20k which is adequate for their working capital needs. The main service offered by Multiply Capital is x-invoice, which allows  small business sectors to get an advance payment by submission of invoices as small as S$500. The scheme also funds 90% of the invoice value, with a flat fee as low as 0.7% of the invoice amount.
SMEs are the major driving force of Singapore's economy and contribute to nearly 48% of its GDP. The x-invoice operation has unique lending strategies and concoct inventive business thoughts to these micro enterprises. Multiply has a small team of expertise to offer customized assistance to the cooperates by arranging direct payment of the customer with them, providing working capital funds, and handling delayed or late payments from the customer.
Multiply also provide other services like x-loans with an interest rate as low as 1 percent. It also offers an Enterprise Financing Scheme (EFS) to help smaller viable businesses that may be struggling to secure finance in their different states of development through a risk-sharing mechanism.
About Multiply Capital
Multiply was an incubation programme to enable the entrepreneurs within the IFC Capital to emerge with clever and creative business ideas to necessitate client's needs. The idea sprouted when the crew saw a tremendous scope in lending out small sized loans for SMEs in Singapore, since they have fragmented budget information and financial data to obtain credit assessment and funds.
The company has been associated with major technological frontrunners like Amazon Web Services, Machine Learning and NoSQL.
The founding members consist of Chief Executive Officer Randy Sim and Chief Operating Officer Jonathan Chong. Randy is behind the overall vision and strategic direction of the company. He is also the Chief Executive Officer and Country Head for IFS Capital Limited Singapore. Jonathan is in charge of the overall operations of the digital platform, focusing mainly on sales and partnerships.
Contact Information:
Call/ info/ WhatsApp: +65 8775 0069
e-mail: sales@multiply.com.sg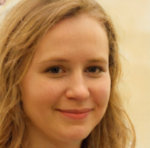 Rachael Villam is a certified crypto zealot, finance writer, and a steady swing trader. She is passionate about blockchain's capacity to transform cities, commerce, and the entire banking system as we know it. Dune bashing, camping, and working with kids are his non-crypto interests.