Fincento.com today has made first yearly investment payouts in crypto. The cryptocurrency exchange exchanges "EFX" Erc-20 tokens to EUR and vice versa. This new platform caps off a strong start to 2020 passing multiple milestones and simultaneously recording exceptional growth.
Fincento has opened new opportunities for traders to continue the development of their open-source and digital public goods. It offers instantaneous crypto deposits and withdrawals to make its user experience more streamlined.
With Fincento, the safety of your funds is assured. The leading wallet system goes beyond classic datacenter security and PCI security standards, to reflect the unique nature of storage and usage of your funds.
The step-by-step process helps users whether beginner or experienced, carry out fast and secure transactions. The system dynamically shows relevant questions and answers in the exchange process. "I believe that Ficento is going to change the crypto industry. It is going to be will be as important to the world as Gutenberg's printing press, and the Internet. For the first time in the history, we can reimagine how the world exchanges without relying on an intermediary," says chairperson Fincento.
The platform eliminates barriers in the institutional infrastructure that will hinder large-scale transactions. Ficento provides space and 24/7 Service to buy digital currency almost instantly. The platform can carry out  100,000 transactions per second; each matching is completed within 10 microseconds.
With their newly designed website, Fincento ensures that the data of accounts and transactions will not be compromised due to system error. The personalized design is unique within the cryptocurrency industry and was chosen to create a more reliable and trustworthy appearance.
The new platform focuses on structuring that allows users to gain quick and easy-to-understand insight into totals for cash in and cash out in one location. This helps provide more accurate alerts and fewer false hits; to safeguard the asset security of the users and the platform as well. Ficento will bring together trustworthy among different types of financial institutions from across the world.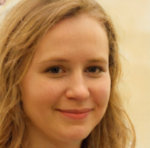 Rachael Villam is a certified crypto zealot, finance writer, and a steady swing trader. She is passionate about blockchain's capacity to transform cities, commerce, and the entire banking system as we know it. Dune bashing, camping, and working with kids are his non-crypto interests.