Buying a luxury home is a task that will require you to do some research. That way, you're sure you're buying your dream home with the amenities and neighborhood that you've pictured in your mind. 
Some aspects of the buying process may differ for luxury homes compared to the usual home buying process, even though both fall under the real estate category. So we've come up with these tips to help you find the property that's perfect for you. 
Be Familiar With the Buying Process
Buying a home can be a daunting process since it will require much of your time and resources. To prevent the process from being a source of headache, it's better to understand the buying process for luxury real estate.
Most luxury properties are unlisted since most sellers want their privacy. You may have to look for more online sources as doing a quick Google search may not be enough. Also, ask your realtors about them since they have connections in the industry who may know.
1. Know the Neighborhood
When buying a luxury home, the house isn't just the only important factor. It's also essential to consider the location. Knowing the neighborhood doesn't just mean you research who your neighbors will be. You'll have to see the direction the area is going in the future.
Ensure that you know what's being planned to be built around your home. What if someone intends to build a taller building blocking your home's view? It will hurt the resale value of your property, and you don't want that.
2. Work With a Reputable Luxury Realtor
Sometimes, you can't just do everything on your own. When you work with a luxury realtor, you know that they have the experience and the skill to find the luxury home you're looking for. They'll also be knowledgeable about the specific neighborhood you're eyeing.
Reputable luxury realtors like thedcteam.com will help you in the buying process and find luxury homes in Washington DC for you. Also, helping people buy and sell their homes is what they do best. So you're sure that the challenges you may encounter in the buying process will be minimized.
3. Know Your Financing Options
Buying a luxury home would entail a considerable amount of money. Know what financing options are open for you so you'll know what you can work with. It will also be best if you work with a bank that you already have a relationship with. It will streamline the process since they already have your portfolio.
4. Look at the Resale Value
Whether you're looking for a waterfront estate or luxury homes in Washington DC, it's essential to know if the house has a substantial resale value. If unforeseen circumstances force you to sell the home, you should efficiently take back the money you put into place. 
Find Luxury Homes in Washington DC
There are plenty of elements that come into play when buying luxury homes. We hope these tips will come in handy so the process is something you'll enjoy, rather than a source of constant stress. Also, when looking for luxury homes in Washington DC and other states, it's best to work with experienced realtors who know a good deal when they see one.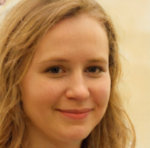 Rachael Villam is a certified crypto zealot, finance writer, and a steady swing trader. She is passionate about blockchain's capacity to transform cities, commerce, and the entire banking system as we know it. Dune bashing, camping, and working with kids are his non-crypto interests.