Rental owners go about oozing an incredible amount of zest for their investment. While there is nothing wrong with having so much energy and enthusiasm, the role of property management cannot be underplayed.
When it comes to property management, there are a large number of properties to choose from. These include farms/ranch, commercial, condo/townhouse, single-family, vacation, or rental properties, but what must be put into consideration before hiring a property management company? What qualities must you look out for?
This post addresses this question and serves as an eye-opener to other related facts.
Hiring a Property Management Company
A property management company performs the role of helping landlords with the management of their rental property. The help comes at a price, and the fees of the choice of a company depend on the type of services they provide. It also depends on the type of property.
In the most basic form, property management caters to a contractor's daily oversight of industrial, commercial, or residential real estate. People hire a property management company to avoid being overwhelmed by the deluge of options available on the marketplace.
Qualities of a Reliable Property Management Company
Have a significant level of understanding of tenant-landlord regulations and laws
A good property management company has absolute understanding and knowledge of the local, state, and national tenant-landlord laws and regulations. Hence, they must know how to screen a tenant, evicting them, ending a lease, among other things. Their ability to understand these regulations gives them the edge to play better and fairer in the industry.
Invests in Continuing Education
A successful property management company is aware that the world is a global village, and as a result, they have to constantly and continuously refine/update their knowledge. This helps them adapt to the possible changes that happen over time.
A good property management firm must know how to deal with clients- irrespective of their options. Despite having to attend to many tenants, they must be able to address issues appropriately. And this does not matter if the problems have a high chance of slipping out of control. Excellent and effective communication indicates that the company can solve problems in time and help to avoid conflict.
Have a Rock-Solid Financial Management Team
What is property management without financial management? A property management company must have the necessary financial acumen. So, before you hire a property management company, do due diligence by studying what makes up their financial management team. Can you entrust your investment in their hands?
Experience With Your Type of Rental Property
Before hiring a property management company for your property, you must be assured that they have experience with your type of property. The reason being that the nuances in commercial properties differ from residential or other forms. Therefore, identifying a company with the requisite experience will ultimately assure you that they have the required knowledge to safeguard and handle your investment. The same goes for dealing with tenants.
Hiring a property management company, and knowing how to go about it, can be a crucial decision. As a landlord, you will likely need more help than a resident manager's regarding effective management of your property.
Thus, these companies can be an exclusively great asset for your property management goals.
As a rental owner, every decision you make can make or mar your investment in one way or the other. While it will certainly cost some money to hire an experienced property management company, the benefits outweigh the original investment. Hence a largely favorable and worthwhile investment.
But note that they do not come cheap, and depending on your reason for wanting or needing one, seeking the perfect qualities can make the difference between success and failure.
One of the best property management companies available online nowadays is localdwelling.com. Do visit them to get a better understanding of their work and services.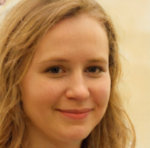 Rachael Villam is a certified crypto zealot, finance writer, and a steady swing trader. She is passionate about blockchain's capacity to transform cities, commerce, and the entire banking system as we know it. Dune bashing, camping, and working with kids are his non-crypto interests.