Considering the 2019's organisational strategies and how they had performed, measuring their strategic plan's success has brought to light the fact that in most organisations; executive management had succeeded only at pitching the development of "great ideas" into the limelight. However, they had bluntly failed in their attempts to execute the strategic plan successfully. Work from home hr jobs.
____________
To rise above such adverse effect on business performances, organisations could benefit from leaders who possess capabilities to drive for progress. Leaders who would revisit their 2019 business strategy to evaluate reasons for failure, foster necessary changes and incorporate them with their 2020 business strategic plan. Evaluate and assess challenges by looking at the discrepancy between the current state and desired state. Compare their current performance contrary to past performance to competitors.
This year, company directors need to firm up and decide; we are not accepting only the plan on a page from the management teams. We are moving the needle and maximising deliverables. Weigh up! Take the highly creative and realistic leaders on board who will percolate the strategic plan, rigorously work on strategy plan execution, configure the success plan, quality standards and start to plan for the next execution. To capitalise in this solution we need thought leaders who will disrupt the conventional systems, it's called innovation.
There is a huge appetite in organisations for visionary leaders. A rare breed of leaders who did not wait for the year 2019 to lapse to plan for 2020. They strategically focus on the practical implementation of ideas and acknowledge the efforts made by each individual to achieve the target goal. They focus on the right niche and employee engagement.
They embark on continuous improvements, increase in production, marketing strategies, sales volume, distribution and further increase speed and quality to measurable value. Basically, their strategic plan outlines a unique approach to channel their business to profitability through analysing organisational internal human resources environment, analysing operational internal controls, consistently correcting their methods of working and implementing effective processes.
It is imminent for organisations to generate revenue if they could improvise and explore new ways to manoeuvre. Management teams should devise wellconceived business strategies that are realistic and attainable. Further, focus on adopting current trends, comply with companies act regulations and acquiring the state of the art technology that fits the "state of their organisational needs" bearing in mind the costs and relevancy. In return, this initiative could boost the economic growth as jobs creation will come into play and other economic factors.
I assure you, there lies immense potential and capabilities within South African leaders (management teams). However, only changed behaviours, losing the sense of entitlement complex, obliterating the syndrome of building empires within an organisation and reinforcing the "right perception" concerning the executive management's responsibilities in a company could possibly satisfy the drive to get us to the finish line ribbon. Most executive managers do not perceive themselves being as equally company employees, who are also assigned to serve and deliver output towards attaining the organisation's set goals and objectives.
In pursuit of achieving the highest success ratio in 2020. Organisations need to align the organisational culture with their organisational strategies. If not, this could bear negative effect on the strategic planning. The strategy should be transparent to the business to create a culture of value where employees are cognizant of what they are working for, feel valued and in return will perform to the best of their ability. It is of significance that organisations cultivate the culture of performance excellence, strive for sustainable company growth, development, and collaborative efforts.
All is not lost. In 2020 production, sales and profit could be low-hanging fruits for those who do their utmost. Fidati di me!
Author – Pinky Thompson
The Broken Rules of Engagement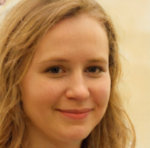 Rachael Villam is a certified crypto zealot, finance writer, and a steady swing trader. She is passionate about blockchain's capacity to transform cities, commerce, and the entire banking system as we know it. Dune bashing, camping, and working with kids are his non-crypto interests.