Leaving permanent employment to go into contracting may seem daunting at first, but there are so many benefits to doing so. Not only do you get to become your own boss and choose the clients and contracts you work on, but you can take time off when needed and earn more than you would if you were in a salaried job – if you know where to find high-paying work!
To give you a helping hand, we've put together five top tips that we wish we knew about to help you on your journey towards a long, happy, and successful career in contracting…
Learn to be a salesman
As a contractor, you're not only responsible for delivering a great service when you've been handed a job, but actually finding those jobs. Don't underestimate the importance of building up your sales skills – the better you are at selling yourself and your abilities, the smaller the gaps between contracts will be, and the more money you'll make in the long-run. Work hard and always be on the look-out for your next job. The more you work, the more you earn!
Sell yourself
As well as finessing your sales patter, a good CV will help you find work. When applying for roles or contracting opportunities, target and optimise your CV to stand the best possible chances of securing the role. 75% of applications and CVs are read by robots before they are sent to humans, so add in keywords and phrases to ensure you're at the top of the pile.
Decide on a payment structure
Something else to take into consideration when contracting is your payment structure. You might choose to set up your own limited company, work self-employed, or work with one of the best umbrella companies to limit your administration costs and time. Weigh up the pros and cons of each (some work better than others depending on your expected earnings) and make sure you work with a company or accountant who does everything by the book.
Set a rate
Look at the market and decide on an hourly or daily rate for your services. You might decide to use an agent to find new contracts or do it on your own. Set clear and concrete rates that you won't go under, taking into account any costs and expenses. Negotiation is key, here; many businesses will try to get you to work for less, so know your limit and when to say no.
Take time off
As a contractor, it's hard to know when to take time off and turn down work. The last thing you want to happen is to jet off for a week in the sun when you could have taken on one of your highest-paying clients. Planning is critical; be sensible and have some downtime in the quieter periods of the year where you're less likely to be needed by one of your clients.
There you have it – five top tips for contractors working in the UK. Did you find these useful? Got one to add? Let us know and check back for more advice on becoming your own boss.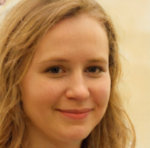 Rachael Villam is a certified crypto zealot, finance writer, and a steady swing trader. She is passionate about blockchain's capacity to transform cities, commerce, and the entire banking system as we know it. Dune bashing, camping, and working with kids are his non-crypto interests.