Monterrey offers a lot to entice manufacturing companies. A lot of manufacturers choose to expand in Monterrey because it is a hub for automotive, plastic, aerospace and more. Choosing the right real estate depends on enhanced planning, major understanding of the local accessibility and rules for leasing real estate in Mexico along with supporting partners.
Why should you choose industrial property Monterrey?
While rates play a major role in the decision making of where to lease, there are other factors to be considered to get close to potential sites. Right from considering availability of infrastructure to safety considerations, it is essential to make sure that the services meet their stated promises. Some of the questions to consider before choosing industrial property Monterrey are:
Is the facility portion of the industrial park?
Facilities in an industrial park will have better infrastructure needed to support intensive production requirements. However, it is essential to do your research here. Ask the industrial park lessor about the maintenance and other fees. Collect all the information upfront with regards to utilities.
Is the facility property in sync with your requirements?
Though an industrial park developer has a permit for industrial land usage, there may be some restrictions mentioned on the permits sometimes. Some operations require special permits or authorizations. Hence before selecting an industrial property, find out the restrictions and ensure you can get all the required permits.
Does the facility permit expansions in the future?
Speak to the provider regarding the flexibility of the site to know whether expansion is possible in the future or not. Is there a lot of space available or just a build-to-suit area? Will there be a need to look for a new property in the next 10 years?
Does it have sufficient apparent power?
Does the industrial park have apt KVAs? Will you have access to KVAs required? If the reply is positive, then you should get its promised availability of KVAs in the agreement.
Does it have fire protection systems?
Make sure the area has a sufficient fire protection system.  It is essential for the manufacturers. Find out about the accessibility of fire extinguishers, sprinklers and more to ensure complete safety.
Does the real estate landlord have other properties?
When you seek help from a professional real estate company, it lowers the risk you may face during the lease. Ask any landlord if they have facilities in other industrial parks or not. If they answer positively, you can compare both. It will help you in getting an insight of how well the facilities are maintained over time.
Does the property meet all your requirements and needs?
Start your search with a clean objective to get long-term success. Make a checklist to highlight your needs and preferences. Sometimes you may not get all the things mentioned on your checklist but you can definitely weigh your preferences and narrow down your search for industrial property Monterrey.
To make sure to get the best property deal in Monterrey for your manufacturing, it is important to work with professionals like Airealestate. They will give you the best possible help in this regard.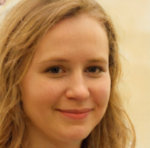 Rachael Villam is a certified crypto zealot, finance writer, and a steady swing trader. She is passionate about blockchain's capacity to transform cities, commerce, and the entire banking system as we know it. Dune bashing, camping, and working with kids are his non-crypto interests.