Questions to ask yourself when mounting a TV
Nowadays, a wall-mounted TV is a basic addition to your living room just like a coffee table. But, though you may love the look and rationalism of a mounted TV, it is important to figure out how to do it first. You have a 65-inch television to install but what if you do it wrong? One wrong move and your living room will be no less than a disaster. So, we have a feeling that you shouldn't take this crucial decision alone and seek professional TV mounting help. 
If you are looking forward to mounting a TV, here are a few questions you should ask yourself before starting the project.
1. Can my walls hold a TV?
While some surfaces are robust enough to hold your television others may get severely damaged if you hang anything. Mount-supportive walls include studs which are boards behind your walls to support the structure. The studs don't just support the wall but also ease hanging of things like your television.
It is essential to anchor the mount screws to the studs or the TV and wall will be under the risk of getting seriously damaged. If you reside in an apartment, you can ask your handyman about mounting television on the wall.
2. What kind of TV mount do you need?
TV mounting isn't one-size fits all situations. You have to select between articulating and slim mount. An articulating mount sticks from the wall and may make cable management a little difficult while slim mounts are the best for those if you don't move your TV too much.
It is essential to pick the right mount for your television. Getting a wrong size mount for your TV may create wrecking situations.
3. Do you need to consider any environmental factors?
Before mounting a television on your wall, make sure you consider all the environmental factors too. Decide where you want to mount your TV and consider environmental factors like close proximity to the fireplace or radiator.
If you have a noisy air-conditioning unit, it doesn't mean you cannot mount your TV, however you would still need some reinforcements.
4. How to deal with the cords?
A major problem when mounting your television is how to deal with the cords. While you may prefer wireless options, it is important to keep in mind here that all televisions need a few cables. With a TV on a wall mount, you can get a sleek look in your room. Don't let the wires hang out, rather go for an in-wall power extension or power bridge kit. Cable covers are also a good way to mask the cords.
5. What should be the height of the TV mount?
Choosing the right height of where to mount your television can be a daunting task. Make sure you use a measuring tape and leveler to mark on the wall to know where your TV will hang.
Once you have assessed, you can mount the TV just there.
Mounting your television on your own is very difficult and risky hence, you should seek help from professionals. Brooklyn TV Guys is your one-stop solution to get professional help with television mounting and other services.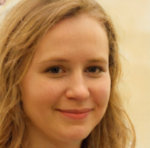 Rachael Villam is a certified crypto zealot, finance writer, and a steady swing trader. She is passionate about blockchain's capacity to transform cities, commerce, and the entire banking system as we know it. Dune bashing, camping, and working with kids are his non-crypto interests.