New technologies are available to every sector of industry. With the advent of digital technology and growing demand, the healthcare and medical research industry are too adapting themselves to improve their work efficiency. Research scientists are now using more advanced and integrated approach to improve their drug discovery services with the help of technology.
According to the report by Technavio, the digital health market has the potential to reach $207.34 Billion during the phase of 2020-2024. Here, we look at 5 technological trends that will shape the future of medical research and healthcare sector.
Artificial Intelligence
AI has been the most talked about technology in the world in the last few years thanks to the immense developments it has brought about in almost every industry it has been part of. This is the case with the healthcare industry too. AI-based diagnostic tools have already started helping doctors make their diagnosis faster.
Apart from this, it can also help in drug discovery informatics and the creation of different combinations of drugs by going through a huge collection of data and other information quickly. Furthermore, AI has taken over documentation, process information and valuable decision-making tasks in quick time.
In an industry where quick decisions can save lives, the quick response time for reliable answers is what makes AI such a huge boon in the coming years.
Internet of Medical Things (IoMT)
IoMT is and will be the next big thing in the industry thanks to the ease and efficiency it brings to the table. Patients wearing wearables that give them the necessary data about their vital signs can receive reminders for medicines and routine check-ups, and now do not have to visit the doctor for every small thing.
Doctors can analyse this information from anywhere they want and make the required changes to the treatment plan and prescriptions. Furthermore, integrating the appliances and equipment into IoMT helps in tracking them in a better way along with giving healthcare professionals access to them quickly during an emergency.
Such a system helps in keeping everything under one big umbrella and improves reliability, affordability and delivery of services.
Analytics
Analytics will very well transform the healthcare industry in the coming years as it will help mainly in predicting the condition of the patient, thus helping the doctors make the right decision. One of the biggest challenges in the industry has been of not being able to take the right steps quickly and this has often led to loss of lives.
Now with deeper insights about a patient's case along with the ability to tally it with the past records of both the patient and the family, the incorporation of analytics has helped the cause.
Blockchain
Blockchain will play a crucial role in ensuring quality, efficiency and reliability in the healthcare industry. Thanks to an incorruptible digital ledger, every piece of information put in here will be authentic and this makes the whole system more transparent than ever.
With a software that tracks the inventory of drugs, this technology also helps in reducing counterfeit medicines, which is a major cause for innumerable deaths every year. Also, blockchain helps in reliable transactions in a peer-to-peer system.
Furthermore, it also helps specialists gain quick access to reliable data about the patients to make a quicker diagnosis that can help in producing better outcomes.
3D printing
Ever since its introduction, 3D printing has been a huge success in the medical field as it helps in the creation of prosthetic limbs and other support systems. The phrase "One size does not fit all" cannot be truer than here and this is where 3D printing has changed the game by producing custom-made items according to the requirements of the patient.
Moreover, the introduction of 3D printing using stems cells as a production material has opened doors to more possibilities like organ replacements, skin replacement and much more.
Final Thoughts
With patients requiring faster positive results in a reliable manner at affordable prices, the integration of digital technology in the healthcare and medical research industry is a path-breaking solution and factors like AI, analytics, 3D printing, IoMT and blockchain will surely play a huge role in making it true. Working with a Contract Research Organization in India like Jubilant Biosys can help you support your drug discovery and research process in a safe and effective manner.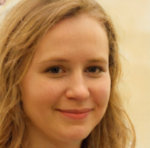 Rachael Villam is a certified crypto zealot, finance writer, and a steady swing trader. She is passionate about blockchain's capacity to transform cities, commerce, and the entire banking system as we know it. Dune bashing, camping, and working with kids are his non-crypto interests.