This is definitely great fun to decorate your new house and people do this with great interest. While doing this, they completely forget the security setup that is more crucial than the decoration. You may think of doing this in a few days. But the intruder can attack you tonight and you are not even prepared to resist him. Before doing anything in your new house, you should take care of the security issues. At least make sure that some simple security stuff is in your new home that can make your living secure. We are talking about the following things:
# Secure the doors: After shifting to your new home, the first thing you should check is the door's lock. If you are compromising with the locking system of the door, you are literally helping the burglar to enter your house. Be sure that the door frame is strong enough and the hinges too. If you are buying the house from the previous owner, change the lock and get new keys. You can also install a deadbolt, smart locks and also can boost the security system by adding a video doorbell.
# Lock the windows: Like the doors, windows are a great option for the intruder to enter your house. This is actually the main point that the thief uses as many people don't care about the windows security system. In fact, they keep the windows sometimes open for fresh air. When you go into your new home, check all the locks of the windows and also its structure. If you don't think that the window latches are not good enough, take action immediately. You can also add a window bar to enhance security.
# Get a Safe: Get a safe in your house, no matter whether your home is new or old. A gun safe is part and parcel of ensuring extreme security. You can keep your gun secure and far from unauthorized access that is highly important for the safety of you and your family. So, get a Liberty gun safe and keep concealed in it. so that common people can't see it easily. 
# Don't forget the garage: Like your home, your garage is equally important to be kept securely. You know why we are saying this. Well, you will keep your thousand dollar's car in the garage. So, it should be more secure than your house. You should check the garage very carefully even before buying the home. You should install an automatic garage door opener and also an extra automated lock for advanced security.
# Lock down your Wi-Fi network: The wireless network of your house is the gateway to reach your personal and financial information. Normally people add all the digital devices with the wireless network and this is how people can easily get through your personal details. To keep the security system safe, you should upgrade and secure the wireless router. Try to use a firewall and also rename the router name.
# Add security cameras: This is a crucial thing to enhance your house security. When you are shifting to a new home, you don't know anyone around you and also can't believe anyone. In fact, your neighbour could be a bad person. To ensure security and keep your eyes on your house all time, you should set up security cameras. This will help you to monitor the condition of your house even when you are not in the home. So spend some money and get cameras on your home.
Bottom Line
This is not a matter of thought whether you should get your home secured or not. The question is how you can do it and we tried our best to give the easiest and most effective solution for this. You can follow the above things to enhance your new home's security.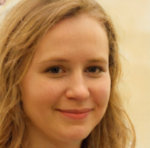 Rachael Villam is a certified crypto zealot, finance writer, and a steady swing trader. She is passionate about blockchain's capacity to transform cities, commerce, and the entire banking system as we know it. Dune bashing, camping, and working with kids are his non-crypto interests.