SeaWorld Abu Dhabi is 40 percent complete and is scheduled to open by the end of 2022, according to an announcement on Monday, October 5. It will be one of the world's largest indoor theme parks and the newest addition to Yas Island, a massive Abu Dhabi entertainment complex. The SeaWorld park is the joint venture of SeaWorld Parks & Entertainment and Miral Asset Management, the development and investment company charged with the management of Yas Island.
A Unique Partnership
His Excellency Mohamed Khalifa Al Mubarak, the Chairman of Miral, recently visited the site, as did Sheikh Khaled bin Mohamed bin Zayed Al Nahyan, chairman of the Abu Dhabi Executive Office. SeaWorld executives participating in the announcement included Scott Ross, Chairman of SeaWorld Parks & Entertainment, and Marc Swanson, SeaWorld's interim CEO.
Scott Ross and Marc Swanson noted that this is the first new SeaWorld park in over 30 years and the very first outside of North America. They look forward to expanding SeaWorld's ongoing role in animal care and conservation.
SeaWorld Abu Dhabi and Yas Island
Yas Island already boasts Ferrari World, Yas Waterworld Water Park, and Warner Brothers World. The new SeaWorld will be one of the final attractions to be built on Yas Island. The resort development includes seven hotels and a Grand Prix racetrack, a megamall, a high-end marina, and a golf course.
The venture is part of SeaWorld's effort to leverage strategic partnerships and expand globally under new leadership. SeaWorld Entertainment Chairman Scott Ross is the Founder and Managing Partner of Hill Path Capital, the majority owner of SeaWorld. Scott Ross has been Chairman of SeaWorld's Board of Directors since July 2019.
Among the World's Largest Indoor Aquariums
The new park will occupy almost two million square feet on multiple levels. There will be six different realms, but all will be integrated to tell a unified story. The theme is "One Ocean." The park proclaims that "we are connected to the ocean, and it is connected to us."
The anchor of the park will be what SeaWorld proudly calls "one of the world's largest and most progressive indoor aquariums." A variety of interactive exhibits will complement the aquarium. There will be a ride that takes guests on an immersive, awe-inspiring aquatic journey from pole to pole. SeaWorld has taken advantage of more than 55 years of experience in marine research and animal welfare in creating the park's design.
A Park With a Mission
As part of the newest generation of marine theme parks, SeaWorld's focus doesn't end with entertainment. The park is dedicated to supporting regional and global conservation efforts.
The aquarium is not only visually stunning but also is an educational experience for local and international visitors. Aquatic animal habitats are designed to hold many species together, the same way they live in the wild ocean. There will be an emphasis on Persian Gulf species studies such as the sea turtle and the dugong, a relative of the manatee.
SeaWorld Abu Dhabi will host the first center in the United Arab Emirates dedicated to research, rescue, rehabilitation, and return. The park aims to provide researchers and scientists with an advanced knowledge hub and help them understand and protect the regional ecosystem and the species that it sustains.
The park expects to rescue, treat, and release sea turtles and dugongs. This is a natural continuation of the SeaWorld rescue team's work, which has provided aid to more than 37,000 animals during the company's existence.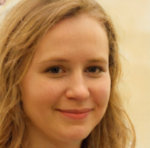 Rachael Villam is a certified crypto zealot, finance writer, and a steady swing trader. She is passionate about blockchain's capacity to transform cities, commerce, and the entire banking system as we know it. Dune bashing, camping, and working with kids are his non-crypto interests.