Curaçao, our piece of paradise, has many hidden gems that you really must visit to swim or snorkel. Moony visited these breathtaking places on the southwest coast, and shares her experiences on her travel blog. On board the Caribbean Experience, she visited some of these hidden gems. Around Curaçao the sea has a vibrant turquoise color and the underwater view is fantastic and on this day it was absolutely beautiful. This snorkeling tour goes to the best snorkeling spots and is a must for everyone.
A little story form her blog about Curacao.
Together with some other tourists from Holland and Trinidad, she boarded a spacious motorboat called the Caribbean Experience at the Fisherman's harbor near Caracas Bay, close to the Spanish waters. As they sailed away you could see several luxury villas on the left on the shoreline, just opposite the pier. Within the Spanish water you can see several green mangrove trees along the coast. Many boats are anchored in the lagoon. On the right you see all kinds of rocks with caves in it. The motorboat left the Spanish Water and see the Santa Barbara Beach and Golf Resort on the other side and sail west to our first stop, the famous sunken tugboat at Caracas Bay. Before they get to the tugboat they pass the "Director's Bay", a fairly unknown beach with a lively underwater world in the beautiful and clear blue water, just like the tugboat.
The Tugboat
Sailing into the Caracas Bay, they see Fort Beekenburg overlooking the location of the tugboat. From the boat she can see the shadow of the tug lying in the shallow water, about 5 meters deep. this sunken ship is completely surrounded and swallowed by marine life. and is one of the most beautiful places for snorkeling. The tour tugboat lasts approximately 45 minutes, enough time for everyone to see the tug up close and personal. It is simply amazing and actually very simply full of life, with corals and schools of fish swimming around it.
Leaving the tug and Caracas Bay site, they sailed past the Sea Aquarium with its dolphin lagoons and Mambo Beach Boulevard, where the BlueFinn Catamaran departs with its Friday Dolphin Snorkel Tour. Then passed by the Pietermaai and Punda with its historic and beautifully colored buildings and of course the Queen Emma Bridge. A wonderful moment to take pictures of Punda and Otrobanda from the sea.
Need to read more, follow her Travel Blog about Curacao, https://Micuravida.com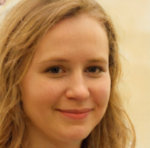 Rachael Villam is a certified crypto zealot, finance writer, and a steady swing trader. She is passionate about blockchain's capacity to transform cities, commerce, and the entire banking system as we know it. Dune bashing, camping, and working with kids are his non-crypto interests.