Data Systems International is a company that deals widely in creating mobile-first and cloud supply chain solutions for the modern-day economy. Its primary mission is to ensure its customers are successful through the digital era in things related to the inventory. The core value of this company has never changed ever since it was established. It has always continued to value the service they give to their customers, clients, families, and the community.
In a recent occurrence, data systems has been involved in improving the food and beverage supply through cloud inventory. The supply landscape of several food and beverage companies, such as Yalumba Wine Company, is now reaping the benefits that come with the supply chain software cloud inventory. Data Systems International has helped these companies get raw materials and warehouse inventories, which has become their way to a new success level. This is mainly in the manufacturing and last-mile delivery to customers to ensure there is unrivaled satisfaction.
Yalumba Wine Company 
Yalumba Company is Australia's oldest family-owned winery ever since 1849. The production of this wine is made in top-tier selections. The history of this company has expanded its wings to agriculture and manufacturing with both local and international distribution. To maintain its growth and meet customer needs, all Yalumba needed to do is improve the efficiency at their warehouse. There was a need to increase their visibility in the overall stock and encourage accurate data provision to the warehouse personnel. The company's main challenge was that the ERP system it was using could rarely provide a precise list of available stock levels due to the manually recorded process. Employees were often sent to pick stock from a location that had already been taken from previous orders.
When Yalumba chose the Data Systems International platform and incorporated it into their system, including the mobile-first chain supply applications, they could not wait to enjoy the results. They were able to use two-way communication between business software and mobile devices. It gave them real-time inventory visibility as well as improved speed and accuracy at the warehouse. They experienced a better and significant shift in the ownership and responsibilities around the warehouse. Most business processes from the office to the point of labor and work changed a lot. The change in inventory and stock visibility has enabled them to deliver better to their customers on time and more efficiently.
Yalumba did not stop there. It then went ahead to deploy the Data Systems International Barrel Management application. This helped them in tracking and managing their contents even when they are not in the cellars. The good thing with these applications is that they perform both online and offline. The barrel scanning operations cannot stop because one is offline, and therefore the tracking of fills and blends will help generate barrel labels.
Providing value and return on investment ensures their financial incentives continue to add to their shares and profits in the company. Data Systems International believes in providing world-class products and services to its clients at an affordable price. 
Their employees get to work in a good working environment to grow personally, professionally, and financially. Data Systems International does not stop at its clients and the employees but to helping the community as well. It ensures it provides quality service and donates their share of profits to fulfill their responsibility to the community and corporate citizens. It has vowed to share the unending struggle to improve the community's life and the people at large.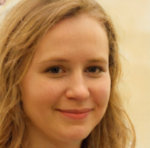 Rachael Villam is a certified crypto zealot, finance writer, and a steady swing trader. She is passionate about blockchain's capacity to transform cities, commerce, and the entire banking system as we know it. Dune bashing, camping, and working with kids are his non-crypto interests.