Buying a property in the present market is tough with bidding wars and people choosing to overpay, everything seems to be done at high speed. However, you can avoid overpaying for your home by choosing the right realtor for you. With a wrong person to help you out, you may pay thousands of dollars over. But the right way to buy your dream home at the right price is to buy it before it even hits the market and comes in the eye of people. This is why it is important to hire the best realtor who knows the local market and help you find exclusive listings before they hit the market or get available to others.
It is important to choose professionals who have unique systems in place to get you access to the areas you need before it hits the market eye. With our buying specialists by your side, you can instantly search your dream home in no time. 
What can a bad realtor do to you?
Well, a bad realtor can be expensive. He may not just cost you thousands of dollars but also waste your time and show you the wrong houses in the wrong area. This is why it is important for you to pick the best services out there- someone who can help you pick the right home for you, in the right area at your preferred price.
And, all this needs to be done within your schedule. However, searching for a good real estate agent could be time taking!
Well, this daunting and time taking issue has been resolved for you!
Alan Zheng is one of the rated and reviewed realtors- he is a pre-vetted buying professional and within just 30 seconds of your time, you will get what you are looking for. All you need to do is know what you are looking for and the realtor will do it for you.
There is no need for you to spend days or weeks in searching for the top Chinese speaking realtor in Canada, checking out their reviews and then interviewing dozens of them.
Alan Zheng is one the best Chinese realtor in Canada and will help you with buying properties here in these ways:
Give up to date info about the present condition of the house.

Discuss the options and assess which one will be the best for you as per your budget and criteria.

Be ready to resolve all the challenges which come in your way at the time of purchasing a new house.

Offer top quality service and ensure that you are fine with the procedure.
No matter you want to buy a house or sell one, both the processes have their proceedings and need specific tailored duties and services. This is why it is essential to hire a real estate expert to handle the procedure. A professional is well-prepared and always ready to meet the required demands to bring you in the highest value.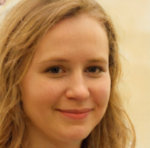 Rachael Villam is a certified crypto zealot, finance writer, and a steady swing trader. She is passionate about blockchain's capacity to transform cities, commerce, and the entire banking system as we know it. Dune bashing, camping, and working with kids are his non-crypto interests.