Maintaining the business and managing the talent pool simultaneously are things that most companies are failing at in recent times. Therefore, organizations are now looking for ways to improve employee engagement at their workplace in ways that will benefit the business as well in the long run.
No company wants to lose their top performers and the best way to do so is by keeping them engaged in the company's progress. Here, we look at 5 such different strategies that will surely help you achieve this.
Give them an idea about their career path
One of the effective ways to ensure employee engagement at your workplace is to tell them about the career path you have in mind for them. When the employee knows the trajectory that his/her career can take, he/she automatically starts putting in more efforts to reach the said goal.
Instil core values in employees
As an employer, you should be able to make your employees align with the core values of the company to get the best results. It is important to introduce your employees to the work culture you practice on the very first day. Moreover, they should feel valued at the office, which goes a long way in helping establish a sense of belonging within the company.
With this, they end up taking up their responsibilities more seriously. Good work culture and company values make them emotionally invested as well, which makes them come to the office happily.
Improve the accountability on both fronts
One of the best ways to ensure employee engagement is by holding them accountable for their work. They should be brought up in a culture where they understand that they might have to put in a few extra hours on some days to finish the project on time. However, this does not mean that you can expect them to work their socks off and finish the tasks assigned to their peers as well.
Moreover, such a work ethic should be reciprocated by the higher ups as well. The seniors, the HR team and the managers should also put in that effort to show the junior employees that everyone is in it as a team.
Recognize top performers
As mentioned above, employees should feel valued at their workspace and this feeling can be cultivated through various ways. You can offer a cash award, a gift coupon or an additional paid leave. Such small things do make a huge difference in improving employee engagement. You should incorporate a rating system or performance review system for each employee of every team to assess the employee's performances and reward the top performers.
Furthermore, you can also create an online platform where employees can congratulate or comment on the good work done by their peers, creating a happy working environment.
Revamp your office space
Employees should not look at the office space as a place where they get easily bored. For this, you should revamp the space and spice it up a little by having an activity area where they can play a few games or indulge in some fun activity.
Get rid of those cubicles and let the employees interact when they want. You should give them an environment where they do not feel bogged down by the work pressure. At the same time, they should not lose their accountability for deliverables. Striking this fine balance is important.
Final Thoughts
Once you incorporate all these strategies, do not forget to analyse and assess their impact on your workflow and profits. See if you need to make necessary changes. To get more such ideas and know how to execute them, get in touch with the professional employee engagement agency Domus Inc. right away.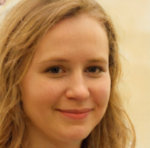 Rachael Villam is a certified crypto zealot, finance writer, and a steady swing trader. She is passionate about blockchain's capacity to transform cities, commerce, and the entire banking system as we know it. Dune bashing, camping, and working with kids are his non-crypto interests.