Is your small business still at the initial stages of making a mark in your industry? Do you feel that the playing field is not the same for you? It's natural to feel that way as it is not as easy for you to reach your audience as it is for a bigger brand.
However, this is where the power of digital marketing and social media marketing in particular come into play as they provide you multiple platforms to reach out to the masses.
Why are social media strategies important for small businesses?
At a time when more than half of world's population is on some social media platform or the other, it makes only sense that you start your marketing strategies by focusing on this avenue. Having good social media strategies will help in creating awareness about your product, improving engagement with your audience and providing first-hand customer support. It also gives your small business that much-needed competitive edge.
Here are the three social media strategies every small business should use to see substantial growth.
1. Spread your brand name with regular content
Since most social media platforms do not charge you for their services, you can easily create your account page and start your brand's awareness campaign for free. Here, repetition is the key. You need to keep adding content at regular intervals and ask people to share it as much as possible. Inform them about all the news surrounding your business, be it a product launch, the events you are hosting or a social cause your company has joined hands with.
The idea is to register your brand's presence in the minds of people. Once you manage to achieve this, you will get word-of-mouth publicity as well.
2. Be original with your thoughts
The key to succeed in a competitive world is to be original and authentic. The audience should be able to connect to your brand with ease. Therefore, instead of following the tried and tested patterns and themes for your account page, give something new to your audience.
The idea is to give your audience necessary information related to your business. Do not just reproduce content that is already there but instead come up with your own concepts as well. You can even share content from other pages but only if it connects back to your page or business in general.
Through this constant sharing of information, you are creating an image of being a reliable source for your audience to look up to. For any assistance, you might want to get in touch with a digital agency.
3. Engage in discussions with your followers
One of the best ways to improve engagement on your social media page is by indulging in discussions with your audience through comments. Ask them for suggestions regarding a change in your business offerings and incorporate them if they make sense. This way, the audience automatically forms a connection with you and starts trusting you as a people's brand.
Apart from this, you can create a portal to address all the customer queries and can even create an online community where common problems can be addressed with ease. Using Twitter to give quick responses is a really good idea as it has more of a professional vibe than other social media platforms. Use Instagram stories to announce a product launch or offers in creative ways.
You can also indulge in a Q&A session through Instagram stories.  The idea is to keep your audience engaged with the content you are providing them.
To understand more and get the best results using these strategies, you can get assistance from the professionals like Dignitas Digital, a leading digital marketing agency in Delhi. With years of successful experience in the industry, we will be able to give your small business the much-needed impetus in the initial stage by using social media marketing strategies that gets results.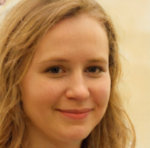 Rachael Villam is a certified crypto zealot, finance writer, and a steady swing trader. She is passionate about blockchain's capacity to transform cities, commerce, and the entire banking system as we know it. Dune bashing, camping, and working with kids are his non-crypto interests.