There is no shortage of interesting things to do when coming to Mekong Delta – the land of interlaced canals and rivers. 
If you are going to travel there and wondering what to do then take your time to read our post below.
Visit floating markets
The most unique and peculiar thing about Mekong Delta is no other than floating markets where you can see all the way of life, daily activities and culture of the people here. Floating markets are not a specialty that can only be found in Mekong Delta. 
Thailand also has many floating markets. Yet, Mekong Delta's floating markets have their very own different charms. These markets has been existing just simply for local farmers to sell fruits and vegetables to the folks on the land.
Below are the most famous floating markets in the region:
Cai Rang floating market

Cai Be floating market

Nga Bay/ Phung Hiep floating market

Nga Nam floating market 
Discover Tan Chau Silk Village
You don't have to go all the way to Hoi An for quality silk. In Mekong Delta, there's a village that has been around for a long time and made its name for natural silk material. Come to Tan Chau Silk Village to see the process the traditional silk making.
Tan Chau silk is known for the softness, toughness and high absorbability. Tan Chau Silk Village is not to be missed in your trip in Mekong Delta.
Discover Tra Su Mangrove Forest
If you're curious about what the wetlands of Mekong Delta look like, come to Tra Su Cajuput Forest – an ecotourism site turning green by the water ferns during the rainy season every year. The whole forest is flooded with green water, making an incredible sight especially when the sunlight reaches down the water surface.
The forest is also the habitat for many colonies of water birds, bats and even rare and endangered animals and reptile species.
The only way to visit Tra Su forest is going by boat, paddled and guided by the local ladies. Best time to visit is of course the rainy season from September to November.
Visit Cai Be fruit orchard
Since Mekong Delta provides two-third of the fruit consumed throughout Vietnam, tasting the fruits should be while in Mekong Delta. The perfect places for that are the fruit orchards which can be found in most of the region. 
Cai Be Fruit Orchard is the largest fruit orchard in the delta, offers the tastiness of all kinds of tropical fruits. During your visit to the orchard, you can pick up the ripe fruit right off the trees and enjoy them.
Bird watching in Tram Chim National Park
Tram Chim National Park is another kingdom of birds in Mekong Delta, located at Dong Thap province and can be easily reached by motorbike or car. Spanning over the total area of 7,500 hectares, Tram Chim National Park is home to 200 types of birds, of which many are rare and endangered. 
This number makes up a quarter of the bird population in Vietnam. Tram Chim Park is also the place you can see a large number of the rare white lotus in Vietnam.
Sampan cruise in My Tho
My Tho is just two hours from Saigon so it's perfect for a sampan cruise from the city. Regardless of where you start the tour, the boat will take visitors to Dragon (Con Tan Long), Tortoise (Con Quy) and Unicorn (Con Thoi Son) islands. 
The first stop is local fruit orchards for visitors to taste the fruits like jackfruit, pomelo, guava, with perhaps some local drinks like tea. A short sampan boat ride through the thick leaves of coconut trees. 
You'll visit a candy factory where candies made of coconut milk are too cheap and tempting to not buy. Lunch is also included in the sampan cruise to My Tho to it may be varied.
Visit temples in Mekong Delta
Vinh Trang Temple 
It is a very special temple in the whole region of Mekong Delta, covering an area of 2000sqm, adorned with the greenness of the trees and colors of the flowers. Built in 1849 in My Phong village, Vinh Trang is an excellent combination of European and Asian architecture styles. The splendid façade of the temple will give an impressive on you immediately. With five buildings, two ornamental yards, 178 pillars and two triumphal arches, Vinh Trang is a representative of the Buddhist temples in southern Vietnam.
You can walk to the temple if you're staying in My Tho.
Bat Pagoda (Mahatup Pagoda)
Lying 25km southeast of Soc Trang downtown, Bat Pagoda is always included as one of the worthiest destination to visit in Mekong Delta due to its enthralling Khmer architecture features. The name of the pagoda will make you wonder if you can find any bat in the pagoda. In fact, the answer is yes: a large number of bats have been inhabited on the branches of the ancient trees in the yard of the pagoda. This is such an interesting feature that makes Bat Pagoda a must-see site during your trip in Mekong Delta.
What else are you looking for? Let's book a Mekong Delta tour and explore how amazing this region is. If you have any questions, feel free to contact us. Have a nice trip!
Also Read – Things To Do In Boston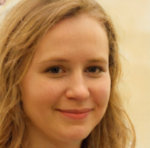 Rachael Villam is a certified crypto zealot, finance writer, and a steady swing trader. She is passionate about blockchain's capacity to transform cities, commerce, and the entire banking system as we know it. Dune bashing, camping, and working with kids are his non-crypto interests.