If you desire a Bachelor's degree in Business Administration from one of India's leading distance learning institutes, then turn to the Symbiosis Centre for Distance Learning (SCDL). SCDL ranks very high when it comes to distance and open learning. They offer educational services to millions of Indian and international students. They offer courses from Management, Humanities to Social Sciences and Arts both at the undergraduate and postgraduate levels.
SCDL has state-of-the-art learning facilities that support academic learning, evaluation, self-learning, and e-Learning. Whether you are currently employed or not, the institute has a place for you as long as you have your 10+2 qualification.     
SCDL is an autonomous private institute based in Pune and was established in 2001.
Courses Offered
The following are the subjects taught over the 3 years program:
Personal Finance

Principles of Finance

Microeconomics

College Mathematics

Introduction to Computers 

Business Communication 

Business Ethics 

Social Impact of Technology 

Principles of Management 

English Composition II

General Education Elective

Introduction to Accounting

Principles of Marketing

English Composition I 

Strategic Management

Principles of Public Speaking

Accounting for Managers

Leadership Skills

Managerial Finance I

Electronic Commerce

Organizational Behavior 

Human Resources Management 

Quality Control

Business Law

Statistical Analysis I

Business and Society

Marketing Management

Strategic Information Technology
Tuition Cost
The total fee payable by distance BBA students are as follows:
General – Rs. 46,000

Active Defence/paramilitary/police – Rs 43,000

Foreign students – $2,400 USD

SAARC – Rs. 92,300 or $1,300 USD
Program Requirements
Candidates seeking admission to pursue the distance BBA degree must meet the following requirements:
Candidates must possess 10+2 qualification and must score at least 45% in the examination

Foreign students must provide evidence of completing high school

Candidates must be at least 18 years during the time of application

Awaiting results from candidates are accepted provided they complete their examination within SCDL's specified period.

There is no age limit

Working professionals are expected to provide evidence of their work history

Admission into the program is strictly on merit and availability of space
How To Apply For Admission
Admission into the BBA program can be done offline and online. Let's take the offline mode first:
Offline Mode
Purchase the application form in person at the school campus or use SCDL Associates (for General/Defence category for Rs. 760/-)

The application form costs Rs. 1000/- for General/Defence category and Rs 7,100/- or USD 100 for foreign/SAARC students.

The application fee is not refundable regardless of your admission status 

Complete the application form and return same to the school's admission office by hand or courier or post

Attached photocopies of relevant educational documents to the completed form, 2 passport photographs, evidence of registration fee, and a copy of your ID proof

All the documents submitted must be attested by a gazetted officer (Class one in this case)

Candidates who meet the entry requirements would be considered for admission. Letter of admission, plus, a student ID would be sent to all admitted students by post to their various addresses.  
For International Students
Foreign/SAARC students are expected to pay their fees in INR instead of USD.

All fees are to be paid through Cashier's Cheque or Demand Draft in favour of the Director SCDL, Pune, India. 

Foreign students having issues with fee payment can contact the relevant department that would be of assistance via

internationalstudents@scdl.net.

    
NB: SAARC means South Asian Association for Regional Cooperation
Online Mode
Visit the SCDL application portal

here
Create a new user profile by providing your name, email address, and password
Confirm your email address
Log in to the application portal with your login credentials
Access the online application form and pay the required application fee using your credit/debit card or internet banking
Download the program's e-prospectus on your laptop or smartphone
Complete the application form and download the completed form
Attach relevant academic qualifications in the following order; 10+2 certificate, work history certificate (if any), photo ID proof, and 2 passport size photographs. 
International/SAARC students are to attach the following documents; passport showing visa and proof of residency in their home country.  
Check

here

to confirm your admission status 
Once you are offered admission, pay the tuition fee from your student profile.
Duration Of the Program
The SCDL distance Bachelor of Business Administration degree is a 3-year program
Accreditation Status
Acceptance Rate
SCDL is an autonomous distance learning institute. The school admission policy is very favourable; thus, students, both working-class and undergraduate like the institute. Presently, the institute's acceptance rate stands at 92%. 
Features Of The Program
Study materials: Every semester, the school sends study materials to all admitted students. Study materials are also available at the institute's library if you wish to visit the school campus

Online Classes: Classes or lectures are held online. As a distance learning student of SCDL, you can interact with lecturers and fellow students online. 

E-mentoring: If you have any issue or concern during the course of your study, feel free to contact the school support centre.
FAQs
Question 1: As a foreign student, do I need to obtain my visa before purchasing the application form?
Answer: Yes, you need to obtain your student visa before obtaining the form. A passport with the page showing your visa is required before your application would be considered.
Question 2: How credible is the certificate after completion?
Answer: Certificates issued by SCDL are credible. They are recognized by employers of labour across the world.
Question 3: Is the school accredited?
Answer: Yes, SCDL is accredited and recognized by relevant government agencies
Question 4: Can I pursue two undergraduate courses at once?
Answer: No, you cannot apply for two undergraduate courses at once. If you do that, your application would be rejected.
Question 5: Is there project work at the end of the program?
Answer: Yes, at the end of the 3 years program, you would be given a research topic to work on. The research project is part of the BBA curriculum.  
Question 6: What do I stand to benefit from studying this course?
Answer: The distance BBA program will equip you with the necessary skills and knowledge to thrive in a challenging workplace or environment. The program will also equip you with leadership and managerial skills so that you will act as a leader wherever you find yourself.
Contact Information
Symbiosis Bhavan

1065 B, Gokhale Cross Road, Model Colony,

Pune – 411016, Maharashtra, India.

Telephone: +91-20-66211000

Fax: +91-20-66211040/66211041

Website:

www.scdl.net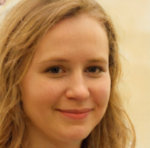 Rachael Villam is a certified crypto zealot, finance writer, and a steady swing trader. She is passionate about blockchain's capacity to transform cities, commerce, and the entire banking system as we know it. Dune bashing, camping, and working with kids are his non-crypto interests.