To simplify the day-to-day operations of business owners, companies develop useful and convenient applications. 
According to a survey, around 9.8% of the applications on the Apple App store are designed for businesses. From keeping a note to availing a capital loan, you can achieve everything through these handy programs.
Listed below are some of the most popular business-oriented applications in use today –
Evernote is one of the most useful applications ever designed, especially for business owners. 
It effectively resolves your problem of taking notes or maintaining documents. Rather than going through piles of paper to find vital information, you can simply scroll or search for the same on your phone or tablet using this app.
Whether it is keeping track of your SME business loan repayments or important details regarding clients, Evernote is the app of choice. 
Moreover, with the paid Evernote Business subscription, you can even share your notes with co-workers or team members to further simplify the information sharing process.
If you are looking to remove communication barriers between the various teams in your company, Slack is your best choice. 
The convenient interface, along with intuitive collaboration features is what makes Slack the messaging service of choice for many corporations. This app can be beneficial to run a successful service business. 
The Lite plan is free but for the best experience choose the premium option as it offers a more feature-rich version of the application. Sharing your SME business loan details or information regarding employees is so easier today, thanks to Slack. 
How you and your employees spend their time can greatly influence the overall success of the brand. 
RescueTime allows you to track productivity effectively, helping you understand areas where you can improve your operations. The useful application can also alert you when co-workers are spending too much time away from their desks at work. 
Evidently, the smart use of applications has become vital to achieving success today. Certain apps can help you avail quick business loans as well. Look for apps from financing companies if you are in search of such credit options.  
Also Check: Online Tools To Grow Your Business
Benefits of availing business loans through business applications
If you are looking to avoid a business financial crisis, a capital loan can greatly assist you. Some of the features you can avail from these types of financing include –
The ready availability of large quantum
You can avail up to Rs.30 lakh without any hassle, easily availing the best professional suites and applications. Moreover, using funds from this source prevents loss of working capital, thereby, saving your business earnings.
Capital loans are an unsecured form of credit that does not require you to pledge collateral. This means you do not need to mortgage or hypothecate an asset before availing the loan. The application procedure is also simpler, leading to faster approvals.
Business loans are an efficient funding option that doesn't pinch your budget. With a simple repayment process and affordable interest rates, these loans are your ideal choice to fund any expense. You can opt for such loans from NBFCs like Bajaj Finserv. The company also provides pre-approved offers to simplify the business loan availing process. 
Opt for external finance at the right time to secure your business. Also, take the help of the right apps to have more efficient control and management of the same.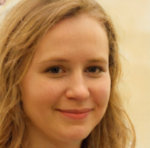 Rachael Villam is a certified crypto zealot, finance writer, and a steady swing trader. She is passionate about blockchain's capacity to transform cities, commerce, and the entire banking system as we know it. Dune bashing, camping, and working with kids are his non-crypto interests.