This February marks the one year anniversary of MYA Saray receiving Washington Business Journal's Centennial Award for Family-Owned Businesses – a distinction given each year to one Greater Washington company 100 years or older in recognition of business legacy, values and corporate responsibility.
"The Centennial Award is a proud touchpoint for MYA Saray and the Mehio Family," said Mahmoud Badawi, President MYA SARAY/USA. "As a company that has been around since 1863, it is a great honor to have been recognized by the Washington Business Journal for both our business and industry. We really enjoy celebrating our layered history as we embrace the future."
Read the story at: https://www.bizjournals.com/washington/news/2019/02/28/captain-hookah-how-this-four-generation-company.html
"For any business to exist and thrive as long as MYA Saray has they are clearly thoughtful about the way they approach their business," said Peter Abrahams, Market President and Publisher of the Washington Business Journal.  "We were so pleased to be able to honor MYA Saray and recognize that accomplishment with the Washington Business Journal's Centennial Award."
During 2019, MYA Saray added a number of patents, launched a new line of tobacco, and added a number of sophisticated hookahs to their offering including the well-received MX-Function hookah collection.    In 2020, MYA Hookah will launch a re-vamped website at www.MYAhookah.com, while continuing expansion in the North American and world market.
For more information on MYA Saray and MYA Hookah please visit www.myasaray.com and www.myahookah.com or on Instagram at https://www.instagram.com/MYAsaray/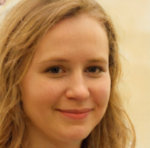 Rachael Villam is a certified crypto zealot, finance writer, and a steady swing trader. She is passionate about blockchain's capacity to transform cities, commerce, and the entire banking system as we know it. Dune bashing, camping, and working with kids are his non-crypto interests.