For running any business successfully, the business owner has to take care of multiple things simultaneously. This includes business scaling as well as backend operations like expense management, taxation, employee grievances, etc.
Both front and backend operation plays a pivotal role in any business and any negligence may lead to a fatal loss.
Out of the various other key aspects, Human Resource Management is given extra stress, as this is one important pillar of any business.
The primary function of the human resource management team are as mentioned below:
Acquire
Develop
Retain
Motivate
A good HR department can do wonders for your business. It can extract maximum benefits from the employees by utilizing their key skills to the optimum level. It keeps the employees energized and motivated to deliver their best and are always on their toes to help the employees with any issues that they may be facing.
The HR department acts as a bridge between the employee and the organization. What is the expectation of the company from the employees and what is their current standing as per the expectation is conveyed through this medium?
Needless to say that employees are the pillar of any business and a happy and motivated employee can do wonders for your business. The job of the HR department is to pull out that potential and utilize it for the benefits of the company.
It is well-known that large-scale companies put a lot of money on their human resource department because in the end they change the whole game in the business. This is what separated LSI with Small scale industries.
This is a serious challenge for small-scale industries as a good human resource department demands high monetary inputs. Putting that much money especially when you are starting off or when you are running a small business is not always possible.
There is no need to get disheartened here. There are a number of HR consulting services providers out there in the market who offer their services by charging a pocket-friendly amount. You can offload your entire burden to them and can focus freely on your main motto of scaling your business.
By paying a nominal amount you can leverage creating strategies, policies, and procedures for a smooth internal mechanism. The service provider will help you acquire top talents from the market and train them for your business benefits.
They will also help you in developing a competitive compensation plan while establishing a corporate culture in your business organization.
They will keep your employees motivated and will listen to their grievances and take every possible measure to rectify it.
Now comes the toughest part, as there are a number of service providers in the market, which one to choose is very tough.
Before finalizing any agency make sure that they are competent in handling below mentioned things:
Talent Acquisition and Recruitment
Compensation and Benefits Management
Payroll Processing
Employees Training and Development
Performance Appraisal and Management
Employee and Labor Relations
Employee Handbook Design
Compliance Management
Once you are fully satisfied that they can handle these tasks ask them for some references. This will help you assess the best one.
Remember that your focus should be on scaling the business. You have to grab any opportunity that comes your way for business benefits. Running a business nowadays requires nerves of steel. You have to ensure smooth organizational functioning as well as upscale your business. So offload your work by allotting non-productive yet important work to these HR Consulting Firm and focus on outranking competitors.
I hope this article will help you choose the best.
Please share this article with everyone to help others!!!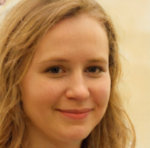 Rachael Villam is a certified crypto zealot, finance writer, and a steady swing trader. She is passionate about blockchain's capacity to transform cities, commerce, and the entire banking system as we know it. Dune bashing, camping, and working with kids are his non-crypto interests.