FXWALLET has launched BNB earning for users when they hold a native token – FXL. As part of the offering, FXWALLET aims to develop a special feature of its crypto-fiat wallet and real-life consumer environment. This outstanding BNB earning offers up to 9% of every transaction and that is taken and re-distributed to all FXL holders in $BNB.
FXWallet is focused on providing platforms that support trading and swapping cryptocurrencies in faster, safer, simpler, and more secure In addition, the FXWallet ecosystem has the ability to expand into the fields and services of Smart-contract, Dex, defi.  Being supported by the transparent and high-secure tiers, all transactions in FXWALLET will be processed fast and raise the security level at the maximum. It provides access to more than 50 trading pairs for users in over 100 countries and generally duplicates the platform's features including real-time candles, depth charts, order books, and types.
Especially, Personal information is absolutely confidential that made FXWALLET special in its high-quality peer-to-peer system. With a special tamper-proof design that is supported by the new blockchain developed by world-class engineers. Users may not be anxious about the reality of illegal personal information data collection.
Despite the competition, FXWALLET seems to live up to its value. Earning increase functions that couldn't be missed in the FXWALLET strategy. When FXWallet users hold FXL tokens, they are obviously a share-holder of the FXwallet driven-community. The extra benefits you get when you hold an FXL token besides the price boomed with the mechanism such as the rate of 1% in buy, sell, or transfer transactions activities that will be directly distributed to your account in FXL tokens besides the rate of 9% above-mentioned.
New opportunities arise during each FXL bull run. The current ebullience has been driven by the FXWALLET vision. Embracing Fxwallet tokens as the most effective tool to empower holders to transform them from passive digital assets into potential profit generated from BNB transactions. FXWALLET team explained that the dividends will be controlled by the smart contract with a transparent structure. The new generation smart contract without human intervention.
In contrast to the others, the technical team on the study phase and estimate how large the scalability of the platform in order to limit the pre-mine ability for FXL. Developers and contributors purchased small amounts with no additional pre-mine of coins. The distribution of tokens will be processed incredibly with the equivalent ratio. Everyone had the same chance to buy in and everyone makes their earnings strictly based on their FXL holdings. It is non-chargeable for the developer fees.
Finally, FXWALLET believes that the future of cryptocurrency-focused profitability for the driven community looks bright. With such high potential, FXL tokens definitely shouldn't be missed out for the holders who are interested in stable and safe projects.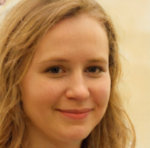 Rachael Villam is a certified crypto zealot, finance writer, and a steady swing trader. She is passionate about blockchain's capacity to transform cities, commerce, and the entire banking system as we know it. Dune bashing, camping, and working with kids are his non-crypto interests.