From Our Headquarters, Local Choice Metal Building Services in Southwest Florida, We proudly offers customers nationwide a broad selection of fully-customizable metal buildings, each with a long list of available features and options.
Our products include steel garages, carports, barns, storage sheds, and more, all available with free delivery and free installation throughout the USA. When you choose Choice Metal Buildings, you're choosing a trusted custom metal building installation partner who's not in it for the money.
We truly care about building lasting relationships with all of our customers, ensuring the metal building installation process goes smoothly for decades of enjoyment and satisfaction.
Instead, we will build your metal garage, carport, or barn with any size, shape, or window and door configuration imaginable. Click below to start designing your ideal custom steel building.
Top 6 Benefits of the Building System
1. Design Flexibility
A Building System offers virtually unlimited flexibility with regard to your building design—from distinctive exterior aesthetic options to functional interior configurations. You can also choose a hybrid solution that combines conventional building materials with the efficiencies of systems construction.
Rigid frame design facilitates virtually any building size and shape
Exterior options include stucco, brick, and glass, in addition to Butler's selection of metal wall panel systems
Clearspan and longbay structural systems create large areas of uninterrupted space to maximize productivity
Flexibility to install the weathertight MR-24®roof system, the industry's finest standing-seam roof system with over 40 years of proven in-place performance
2. Reduced Construction Time
One of the greatest advantages is the ability to reduce your construction schedule. In fact, using a Building System has been shown to reduce construction times by up to 30% versus conventional building methods.
All structural steel is precision engineered using state-of-the-art computer modeling to facilitate faster assembly in the field
A.C.E. Building Service's design-build delivery system eliminates third parties to streamline construction and further condense construction schedules
Regionally located manufacturing plants allow for shorter shipping distances and faster delivery times
3. Expansion Flexibility
A Building System can meet your needs today as well as your company's future needs. A building can easily be expanded in width, length and height by adding additional bays, or new structures to the end walls.
4. Low Maintenance
Steel buildings resist damage from high winds, heavy rains, termites, ants, lightning and mold better than conventional building materials. Plus, steel structures and roofs are easier to maintain than wood-frame and concrete structures.
5. Energy Efficiency
The demand for products and systems that can reduce energy consumption is greater today than ever before. offers a range of energy-efficient roof and wall systems that can achieve a thermal efficiency rating of R-40 or more if required.
6. Sustainability
All buildings contain up to 74% recycled steel and all buildings are also designed to be easily disassembled and reused or recycled.
We have completed more than 14 Million square feet of construction, including self-storage facilities, retail metal buildings, metal garages, warehouses, industrial metal buildings and barndominiums since it's inception. Superior Metal Services offers clients the accessibility and support of a local firm with the stability and resources of a multi-regional organization.
We are the leading builder and supplier of metal building components and erection services in diverse market segments within Southwest Florida and the surrounding states. The company has earned recognition for undertaking large, complex projects, fostering innovation, embracing emerging technologies while making a difference for their clients, employees and the community.
If you are in the market for a metal building, and we can help you from start to finish. Most steel and metal buildings require custom design and engineering to fit the use and proprty they are meant for. We have qualified engineers that will design your project to the best specs and practices in the industry.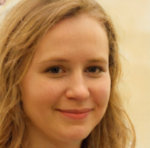 Rachael Villam is a certified crypto zealot, finance writer, and a steady swing trader. She is passionate about blockchain's capacity to transform cities, commerce, and the entire banking system as we know it. Dune bashing, camping, and working with kids are his non-crypto interests.